Concrete Mixer Truck Oil Cooler
Product Parameters
ZHCOOLER bar plate oil cooler through 16 years of market tests, after 280 times upgrade improved and now is mature global standard series products, Can be used in any brand of concrete mixer truck and Engineering machinery.
Optional different heat transfer model
Optional different oil tank size (13 L- 36 L)
Optional different types of motor (DC12/24v AC110v/230v/380)
Optional different temperature sensor (77℉ - 176℉)
Optional different filtration precision filter
Optional long service life of the motor (up to 40000 hours)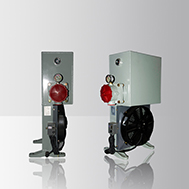 Request Catalogue
Request Tech Details
If you have any doubts about the product, please feel free to contact us by phone or email us. We will provide 7*24 hours service, sincere thanks.
inquire@zhcooler.com
+86 15603820837