Turbocharge Intercooler
Product Parameters
ZLQ SERIES
ZHCOOLER focus on turbocharge intercooler get very many customers love on racing industry.
We can customize any racing ultrahigh pressure intercooler
Big wheels intercooler is we love field.
Special vehicle intercooler
Custom bus vehicle intercooler
Fast cars intercooler
Composite cold machine is our design in the world's leading research and development
Composite intercooler split heat exchanger alone, according to the engine exhaust enabled automatically stop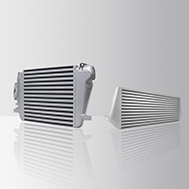 Request Catalogue
Request Tech Details
If you have any doubts about the product, please feel free to contact us by phone or email us. We will provide 7*24 hours service, sincere thanks.
inquire@zhcooler.com
+86 15603820837